The US president stressed that both nations meet "all the requirements" of the Atlantic Alliance and their adhesion "makes stronger" the military bloc.
The president of The US, Joe Biden, announced this Thursday that he will send Sweden and Finland's applications for OTAN entry to Congress for their earliest ratification, and assured that both Nordic countries have the absolute support of Washington.
"I'm proud of offer the strong support of the USA to the requests of two great democracies and two close partners, very capable of joining the strongest and most powerful defensive alliance in the history of mankind," said the US president after meeting in Washington with his Finnish counterpart, Sauli Niinistö, and the Swedish Prime Minister, Magdalena Andersson.
According to Biden, the two Scandinavian nations meet "all the requirements" of the Atlantic Alliance
. "The conclusion is simple, quite direct: Finland and Sweden make NATO stronger, not only because of their capacity, but because they are democracies strong and solid. And a strong and united NATO is the foundation of America's security," he added.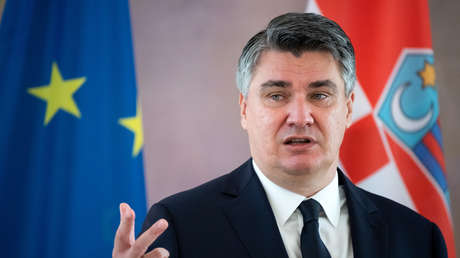 For his part, the Finnish leader addressed the concerns of Ankara, which opposes the accession of Sweden and Finland to OTAN
Since, according to Turkish President Recep Tayyip Erdogan, both Nordic countries "harbor terrorist hotspots" in their own territories. Niinistö stressed that Helsinki takes terrorism seriously, condemns it "in all its ways" and is actively engaged in combating it. "We are open to discuss any concerns that Turkey may have regarding our membership, in an open and constructive manner," he added.
Meanwhile, the first The Swedish minister indicated that she expects a rapid process of ratification of the request by the members of the Atlantic Alliance. "At this moment we are holding a dialogue with all OTAN member countries, including Turkey, at different levels, to solve any problem that arises," he said.
In April, Finland and Sweden declared their intention to join the Atlantic Alliance. This Wednesday, the Secretary General of OTAN, Jens Stoltenberg, met with the ambassadors of both countries to the Alliance to formally receive their request to join the military organization
However, the representatives of the 30 Member States, who met this week to discuss the possible accession of the two countries, have not yet voted on the matter. According to reports, the procedure was blocked by Ankara
In turn, the Turkish president declared this Wednesday that it will not accept the entry of Sweden and Finland if their governments do not first hand over to their country dozens of asylees or migrants who they are members of the Kurdistan Workers' Party (PKK), considered a terrorist organization by Ankara. At the moment, Turkey demands the extradition of 33 members of the PKK from the two Scandinavian countries
Another "unacceptable" issue for Turkey is restrictions on export permits by these would-be OTAN members, which are themselves taken against "hostile countries", Turkish Foreign Minister Mevlut Cavusoglu said, insisting on Ankara's demands that they be lifted restrictions on its defense industry and exports