All partial mobilization activities in Russia cease, says Defense Ministry
Military preparation and delivery of citations are stopped.
All partial mobilization activities related to the recruitment of Russian citizens have ended, the Russian Defense Ministry announced on Monday.
By order of the Defense Minister, Sergei Shoigu, the commanders of the troops of the military districts and the commander of the Northern Fleet have been instructed to end the mobilization measures before November 1.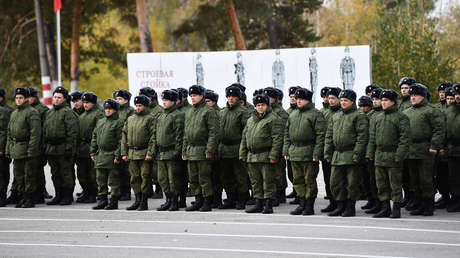 According to the order, all activities of military commissariats and regional authorities related to the recruitment of reserve citizens for military service, such as training service and delivery of citations, have ended.
All facilities used to carry out partial mobilization activities must be released for their previous use, as well as all personnel of the military stations that participated in the mobilization must return to their normal functions as of 22 October.
In addition, it is reported that, in the future, the military registration and enlistment offices will be used only for volunteers and candidates for military service under contract.